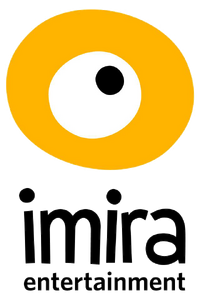 Imira Entertainment is a leading Spanish company in the production and international distribution of animation and fiction series and films for children and adolescents.
With offices in Barcelona, Madrid and Vitoria, the company, founded in 2003, has a catalogue of over 90 animation and fiction titles, consisting of some 75 animation series, 15 fiction series and 6 full-length animation films, totalling over 4,000 half hours. It produces and distributes high-quality content for children and teenagers, incorporating the latest technologies for exploitation across all kinds of platforms: TV, videogames, online, mobiles, spin-off products (licensing/merchandising) and publishing.
Its productions have been sold in over 200 countries and it has received a number of international awards, such as the Investor of the Year at the 2006 Cartoon Forum. Likewise, on a number of occasions, the European Union has recognised the artistic quality of its series, granting subsidies through the MEDIA Programme to the series Lola & Virginia, Sandra, Fairytale Detective, Lucky Fred and Mondo Cha.
Imira Entertainment has a strong presence in the international market, which accounts for 80% of its income. The company proudly represents the Spanish animation industry at the 14 international fairs it attends each year. Indeed, some of the most successful series currently being shown on television channels around the world bear the Imira seal or were distributed by it, such as Lucky Fred, Sandra, Fairytale Detective, H2O, just add water!, The Smurfs, Dance Academy, etc.
In Spain, Imira Entertainment is one of the most important companies in the animation industry, with productions on the main public TV channels such as TVE and TV3, and on thematic pay channels such as Disney, Nickelodeon, Cartoon Network and Canal Panda.
References
External links
Community content is available under
CC-BY-SA
unless otherwise noted.