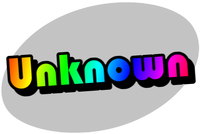 The International Space Agency is a top secret international organization in cooperation with the Spanish government and affiliated with the United Nations.
History
In Episode 6, the agency was in a crisis. A star cruiser and it's pilot Caribou Caruthers is on a collision course with 2 speeding bodies. At the same time they were on the look out for a scientific genius to save the said spacecraft and it's pilot. Air Admiral Chuck Mac was sent to a School Science Fair were he found one capable of performing the mission. He took Fred Luckpuig to an underground launch facility, where they will put him [Fred] in a space shuttle and will be sent into space. After sometime, their sent astronaut fixed the spacecraft which enabled it to avoid the collision, it made a successful return to Earth and Caruthers was unharmed.
In Episode 34, the agency heard of Mort's (operator of the Short Report website) discovery of the Protectors and an agent sent to Earth named Agent Brains. The agency was so interested that they were willing to trade his secrets for a huge amount of money. Air Admiral Chuck Mac was supposed to meet with Mort at a specific location, however, he arrived late and Mort already lost the only evidence to his claim. In the end, both parties failed to seal the deal.
Members
Associates
Areas of interest
Underground Launch Facility

Star Cruiser